Phone: (816) 582-2391
---
Full Design and hosting packages available.
Basic 3-5 page Sites from $300
call or email for quote for larger sites.
Web Design - new pages or redesign of existing sites
Data conversion - Adobe pdf document services
Graphic Design/Image Editing - All logos, buttons & graphics on this page are custom original work
Hosting and Domain Registration Services - Basic sites starting at 1000mg, 5 Gig data transfer, CGI scripts, ASP connectivity, Front Page extensions, many more standard hosting options - $99/year.
Forms Creation - utilize industry-leading online payment services to take credit card payment online without merchant account fees, with the burden of SSL processing on the payment service - not your website. Excellent for small businesses, not-for-profit organizations, and personal transactions.
Contact Productivity Solutions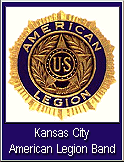 last updated September 03, 2014